Second Annual Review of School Engagement, 2019
Published: 21st December, 2019
The second year of the Water, Mills and Marshes project has been action packed, building on the back of 2018 and forging new collaborations to deliver additional projects. We engaged with 17 Primary Schools, 2 High Schools and 2 Sixth Form Colleges in the area between Acle, Great Yarmouth and Loddon, working with a total of 938 students.
For 15 Primary Schools we rolled out our Core Package:
An hour Road Show. This is the students introduction to the heritage, landscape and wildlife of the Broads National Park. It achieved a 96% approval rating from teaching staff via our feedback forms.
"Lots of information and use of different methods to deliver it – kids loved the quiz."

Lingwood Primary School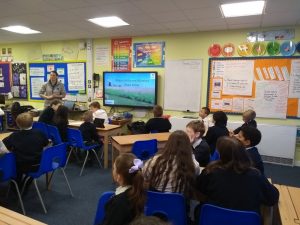 An Experience Day. This lasted a full school day with a guided tour of Thurne Mill by owner Debra Nicholson and "Marshman" Paul, a 90 minute boat trip from Horning and the rest of the day spent at How Hill, Carlton Marshes or Wheatfen Nature Reserve  dyke dipping, visiting Toad Hole Cottage and the Wherry Hathor.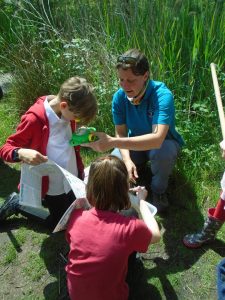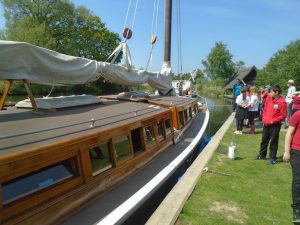 "This experience has raised the awareness of our children – they now know what an amazing place Norfolk is and how special and unique the Broads National Park is."

Reedham Primary School
A
Broads in a Box Project Day
. This whole school day brings together what the students have learnt during the Road Show and Experience Day. It challenges them to work in teams to produce a model of the Broads National Park that is a balance between conservation and public access. Working in groups pupils need to decide what will go on their model. Firstly, they choose the habitats and number of windmills they would like – these are worth points. The points are then converted into money which becomes the budget they use to buy the man made items, such as houses, roads, marinas and cafes, to put on their model. Choosing what to buy and how to design their model certainly gets the groups talking! At the end of the day the top two models are chosen from each class to go on display at the end of year Show Case Event.
This year the Show Case Event was held at Fairhaven Primary School and included the Chet Boat on display, a stall from the RSPB as well as artwork from Acle Year 5 and Fairhaven Yr 1 and 2 students. The best three models were chosen from the 42 entries.
Supplementary Support
As well as the Core Package each Primary School taking part in the project received a free Broads Themed Book Box from Norfolk Education Library Service thanks to the WMM Grand for a Grand Idea fund and were able to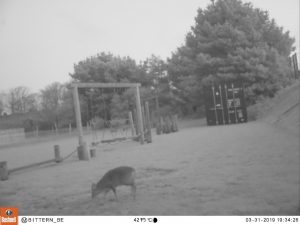 borrow one of our camera traps for two weeks. We also attended fetes, school sports days and supported the Acle Cluster Big Sing which, because of the cluster's involvement with Water, Mills and Marshes, was centred around the environment and natural world.
Eight Primary Schools also had the chance to be involved in the Extra Projects we ran this year. Participation for each project was done on a first come first served basis as the number of schools that could be accommodated was limited.
a) Chet Boat Tour
182 students from 5 Primary Schools had the chance to visit Lowestoft Boatbuilding and Training College to see the replica of the 900 year old wooden Chet Boat, as well as learn how boats are made and what influences their design. The day included a "setting the scene" stop at Burgh Castle to view Halvergate Marshes and the reed beds. This was followed by a tour of the college where they had a chance to design their own boats and then best of all they were given hammers, drills, chisels and mallets and turned their hands to runic carving and roving.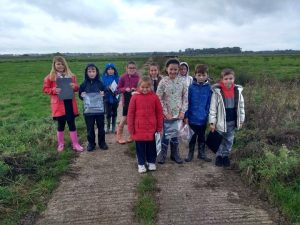 b) Saving an Endangered Species
4 Primary Schools (150 students) jumped at the chance to be involved in our "Conservation in Action" Project – the introduction of the endangered Greater Water Parsnip to Thorpe Marshes Nature Reserve. This is a year long project, the seeds were collected this year and will be sown, germinated and planted out next year. Two representatives from each of the 5 classes came on the seed collecting trip to Cantley Marshes and the seeds are now being stored waiting for Spring.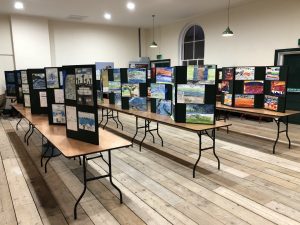 c) Art on the Line
We partnered with Wherry Lines Community Rail Partnership to involve the schools in the towns and villages along the Wherry Lines in an Art Competition. The artwork was based on their local landscape and the impact the railway has had on it and the communities it serves. 121 students took part and had their artwork displayed for a week at Lowestoft Railway Station where they also attended one of the three prize giving ceremonies. The Winners in each Year group were presented with prizes and everyone received a rail themed goody bag. The artwork will be put on display at the local stations in January 2020.
"I enjoyed it because it will help people understand our area through our paintings."

Sophie (7), Somerleyton Primary School
---
For Acle High School we teamed up with Glyn Brewerton a Senior Lecturer and Illustrator at Norwich University of the Arts (NUA) to facilitate the school engagement for NUA's "Mapping the Broads" project. 28 Year 8 Art students had a day at Polkey's Mill observing the landscape and learning about the mills, geology and Environment Agency's work on the river. They then had sessions back in school and a full day at the NUA studios to use the illustration techniques Glyn taught them to create their own artworks. These were later published and each student received a copy of the final book.
Music students from Sir John Leman High School and Lowestoft Sixth Form College went on an on an Inspiration Day to Thurne Mill, Filby Broad, Burgh Castle and Halvergate Marshes to begin preparing for the second Broads Album to be launched in 2020. The new born calf at Halvergate would have been the highlight of the day if we hadn't seen an otter climb out of the Thurne River, crouch 5m from us all and proceed to crunch through an eel! It was totally unconcerned by the group of astounded onlookers.
Students from East Norfolk Sixth Form College began working with, and mentoring, Reedham Primary School students to organise a Mill opening community event which sadly due to access problems did not come to fruition.
In 2020 we're moving South again and working with schools in Beccles, Bungay and the surrounding villages.