Walk length: 1.5 mile circular walk.
Getting Started
Begin the walk at the car park at Loddon Staithe, NR14 6EZ. There is also parking available by the market place on the main high street. Loddon is also served by the regular X21&22 bus service between Norwich and Lowestoft.
The Route
This 1.5 mile short loop will take you from Loddon High Street right into to the Broads and back. The grazing marshes have a unique, serene ambience unchanged by passing years. Butterbur grows on the bank near the first footbridge – according to tradition its large leaves were used for wrapping butter. Keep an eye out for kingfishers just beyond the ruined sluice. If you look over towards Hardley you might see a marsh harrier soaring in the sky. Holy Trinity Church, dominates the surrounding meadows. Look out for sculptures – all objects are not what they seem! There is a shop, cafe's and a pub on the high street and toilets are available at the car park by the market place and at the staithe.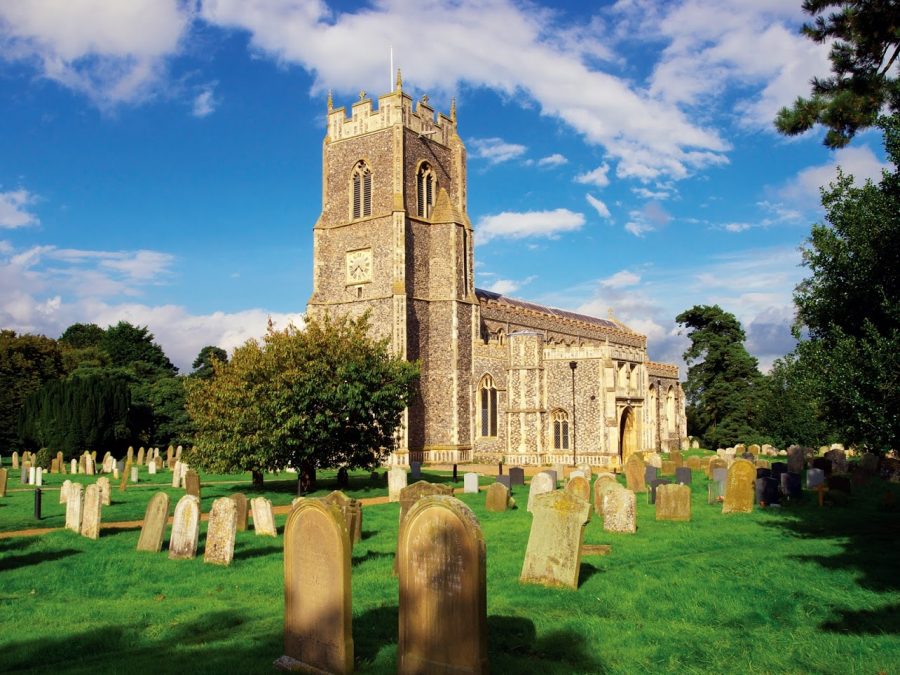 Getting started
Location of start of trail
Our PDF copies of popular Broadland trail maps are free to download and print off for your own use.