The Wickhampton Weird Norfolk Walk
Walk Length: 6 mile circular walk
To get in the spirit of Halloween in 2020, Water, Mills and Marshes teamed up with Weird Norfolk to bring you a series of spine chilling spooky walks. With people living here for centuries, the extraordinary Broads National Park is abundant in history and oozing with ghost stories and we were dying to share them with you. In the first in the series, The Wickhampton Walk, find out how two brothers turned to stone, the tale of the Will o' the Wisp and why the Devil's Hell Hole is still bubbling away…
Getting Started
Begin this 6 mile circular route at the remains of St Peter and St Paul Church in Tunstall, NR13 3PS (Grid Ref: TG 4169 0798). This magnificent building now in ruins has lots of secrets within its derelict walls.
The Route
Following Public Footpaths and sections of the Weavers' Way this route will take you from the village of Tunstall through the heart of the Halvergate marshes, with plenty of mills to see up close and in the wider landscape as well as a variety of marshland wildlife. The route will then take you back through Wickhampton village and past the church, where there is a tea room during certain periods of the year.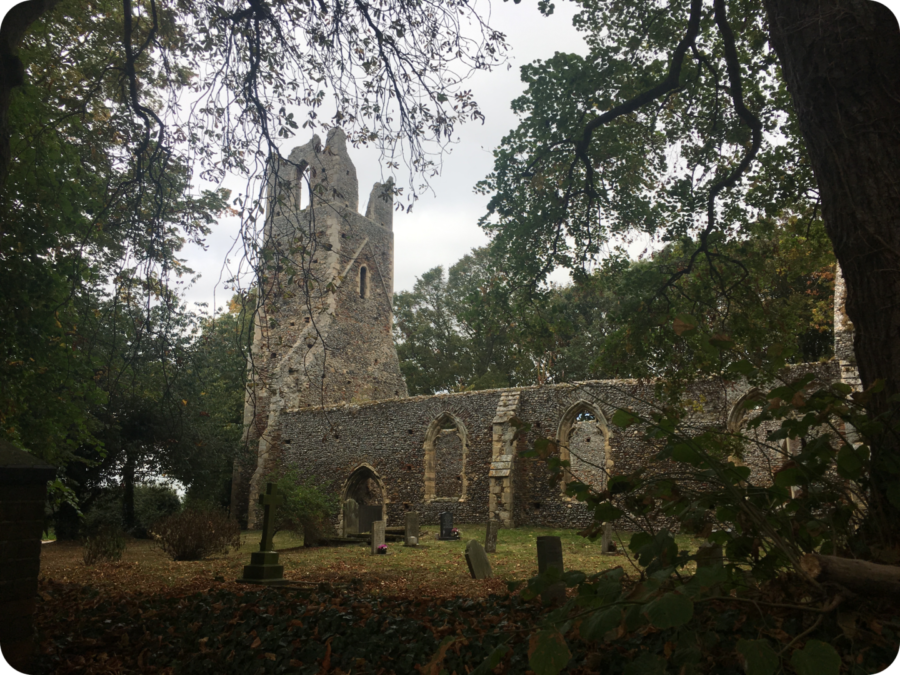 Getting started
Location of start of trail
Our PDF copies of popular Broadland trail maps are free to download and print off for your own use.