10 Broads mills you might not have heard of
Published: 7th May, 2021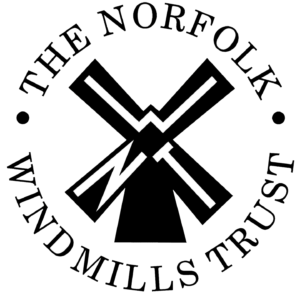 A collaboration between Norfolk Windmills Trust and Water, Mills and Marshes to celebrate National Mills Weekend 2021 (8th & 9th May 2021).
Drainage mills are familiar figures of the Broads landscape. No longer used for their original purpose, they remain as icons of industrial heritage. Built to manage water levels to maintain grazing pasture on marshland, the mills are appreciated today by the hundreds of holidaymakers who visit each year. The mills at Horsey, Thurne and Berney Arms may dominate picture postcards, but many others are also preserved, each with their own unique charm. Each of the mills in our list can be viewed from public rights of way.
Ashtree Farm Mill
Ashtree Farm Mill was built when many other drainage mills were being dismantled. It was constructed by Smithdale's of Acle and completed around 1912. It incorporates material from a previous mill at the site, as well as parts from other mills. Already one of the last drainage mills built in the Broads, from 1948 it became the only one still working. The mill was derelict for many years after a storm in 1953 caused significant damage. It was restored between 2003 and 2006.
(Grid ref. TG 507 095: ///soft.achieving.case)
Hardley Mill
Hardley Drainage Mill on the River Yare was built by the millwright Daniel England of Ludham in 1874. It was worked until the 1950s, and drove an internal Appold turbine. The mill was derelict by the 1970s. A project to restore the Grade II listed building to full working order was completed in 2013 and the mill is now run regularly by volunteers who also organise special event days. A Volunteer Centre has been constructed next to the mill. The mill can be viewed up close from the Wherryman's Way Long Distance Trail following the banks of the Yare.
(Grid ref. TG 387 024: ///gosh.spider.guess)
Palmer's Mill
Palmer's Mill is one of only two timber hollow post mills on the Broads. Smaller and cheaper than traditional mills, they would once have been common. Brick-built mills require deliberate demolition, wooden mills degrade rapidly and are lost if not maintained. Palmer's Mill was saved by the millwright Richard Seago who restored it in the 1970s. It originally stood on Acle Marshes where it powered an iron plunger pump. It has since been relocated to the head of Upton Dyke. Palmer's mill can be viewed on the Upton Marshes Mill Walk.
(Grid ref. TG 403 129: ///ferrets.steps.surnames)
Polkey's Mill
This drainage mill at the Seven Mile site on the River Yare was restored between 2002 and 2005. On special event days, the patent sails can been seen powering a scoopwheel. The site has an important collection of other Broads industrial heritage demonstrating the evolution of land drainage: a steam engine house (which ran a turbine that assisted the windmill but never replaced it), a diesel engine shed (containing Ruston & Hornsby engines) and an electric pump. Polkey's mill can be viewed from the Wherryman's Way Long Distance Trail heading North-East from Reedham.
(Grid ref. TG 444 034: ///chosen.informs.engage)
Tunstall Smock Mill
This Grade II listed building is the only remaining drainage smock mill in Norfolk. Constructed from timber framing and made watertight with weatherboarding, smock mills were cheaper to build than brick tower mills. They were also lighter which was an advantage on marshy ground. The octagonal mill was probably built around 1900 but was derelict by the 1990s. It was restored in 1994. Originally the mill would have been taller and incorporated an internal turbine pump.
(Grid ref. TG 423 092: ///shackles.level.wobbles)
Mutton's Mill
This Grade II listed, 4 storey drainage mill can be found sat looking proudly over Halvergate Marshes, just south of the Acle Straight. This mill was formerly known as Manor Mill but as the last keeper of the mill was Fred Mutton, the name Mutton's Mill has stuck. The mill has just one single pair of sails, which you can sometimes see moving with the wind, with the other set being restored through water, mills and marshes. The mill can be viewed up close along a network of bridleways and trails connected up to make the Halvergate Mills Trail. This walk encircles the Halvergate marshes, taking in breathtaking views over the marshes and Breydon water. In total, the walk passes around 6 mills up close with many more to spot in the wider landscape.
(Grid Ref. TG 441 063: ///generated.withdrew.clustered)
Herringfleet Mill
Herringfleet Mill, sometimes known as Walker's Mill, sits on the Somerleyton Estate in the village of Herringfleet, Suffolk. The Grade II listed octagonal, 3 story smock mill is clad in tarred weatherboards and has a boat shaped cap and external scoop wheel. It is now one of the last of the smock mills in Broadland. The mill was built in 1820 by millwright Robert Barnes of Great Yarmouth. The mill was wind powered and worked by a marshman until 1956 and in the 1950s it was assisted by a mechanical diesel pump with further restoration work carried out in the 1970's. Grazing marshes surround the mill which can be accessed via a river bank walk from the Dukes Head Pub or by following a short walk from the Herringfleet Hills carpark via a waymarked path which forms part of The Herringfleet Hills walk.
(Grid Ref. TM 465 976: ///lifestyle.cork.binder)
Runham Swim Mill
Runham Swim Mill gets its name from its proximity to part of the River Bure where cattle were once driven across to graze the marshes on the opposite bank. The mill was designed by millwright and architect William Thorold but built by Smithdale's of Acle around 1852. It was one of the few to run an internal scoopwheel. Thorold was also employed as the civil engineer responsible for the construction of the Acle New Road, now familiarly known as the Acle Straight (A47).
(Grid ref. TG 470 100: ///reference.panels.counters)
Stracey Arms Mill
This mill is a familiar landmark for those travelling by road, rail and river between Acle and Great Yarmouth. Built by Richard Barnes of Southtown Ironworks in 1883, it was one of the last and most technologically advanced mills in the Broads, with cast iron components, patent sails and an Appold turbine. During World War II it became part of the home defences when it was converted into a pillbox. One of the original embrasures has been re-opened during recent restoration work. Stracey Arms can be viewed from the Public Footpath following the banks of the River Bure heading East from Acle.
(Grid ref. TG 442 090: ///caveman.named.admits)
Castle Mill

Castle Mill
Castle mill sits on the banks of the River Waveney on the edge of Castle Marshes, a Suffolk Wildlife Trust (SWT) nature reserve and haven for wetland birds and wildlife. The current structure is not your typical windmill. However, it did begin life as the more familiar looking tower mill, which was first mapped in 1837, but later replaced by a steam engine mill in 1883 and then later replaced by an oil engine. You can walk to Castle Mill along the Angles Way Long Distance Trail, which can be accessed via a footpath from the North Cove Nature Reserve parking area. It can also be accessed via the Angles Way heading west from SWT Carlton Marshes.
(Grid Ref. TM 479 921: ///surprise.remodel.syndicate)
Why not get out and discover more for yourself this National Mills Weekend and complete one of our Mill Walks? Explore the Bure and the surrounding Upton Marshes on the 4.5 mile Upton Marshes Mill Walk or have a go at the more challenging 8 mile Halvergate Mills Trail. On both trails, you are guaranteed a unique and up close experience with some iconic and lesser known mills and many more to spot in the wider landscape. We would love to see photos of your mill walks, so tag us in them!! On Instagram @water_mills_marshes or on Twitter @Broads_LPS or @NfkWindmills
Not able to get out this weekend or has the weather has called off your plans? Why not give our Make Your Own 'Mill Zine' Competition a go, a perfect rainy day activity for any age! All you need is a piece of A4 paper, some basic crafting supplies and your wonderful imaginations. Create a zine about your favourite Broadland Mill and submit it to us by the 7th June 2021. Further details of how to make a zine and how to enter can be found here. *Please note this competition has now ended.